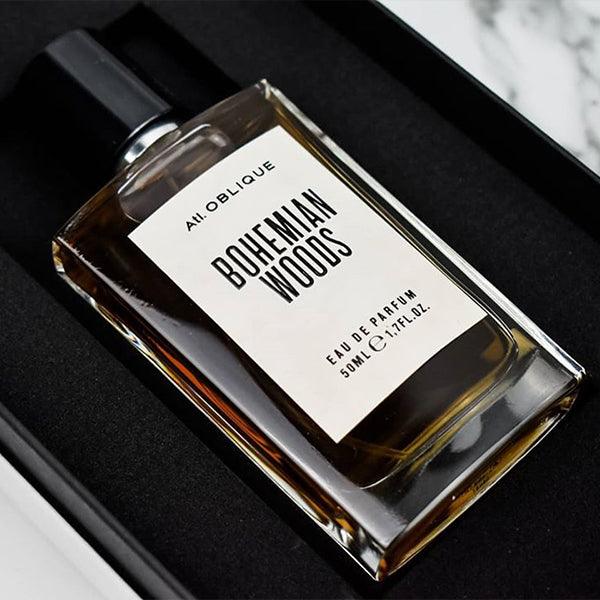 Reclaiming tradition to translate memory into scent.  
Founded by a graphic designer renowned for defying stylistic boundaries, it might seem incongruous that Atelier Oblique is so firmly dedicated to tradition. Yet it is through the purity of classic perfumery that he is able to bridge the divide between memory and experience. To evoke the moments that have the greatest meaning for us.  
He calls it his most poignant realization: moving to Germany from Argentina as a child, Mario Lombardo found it strangely familiar, and realized it was "the smells" that made him feel at home: Cut grass. Icy concrete. Soap powder. His mother's rose creams, his father's tobacco. 
In 2015, founding Haus Atelier Oblique in Berlin, he became a "translator," creating unmistakable, classic scents that stir up memories and tease emotion from us all. 
"Encountering a fragrance is like communing with a ghost in the room." 

- Mario Lombardo