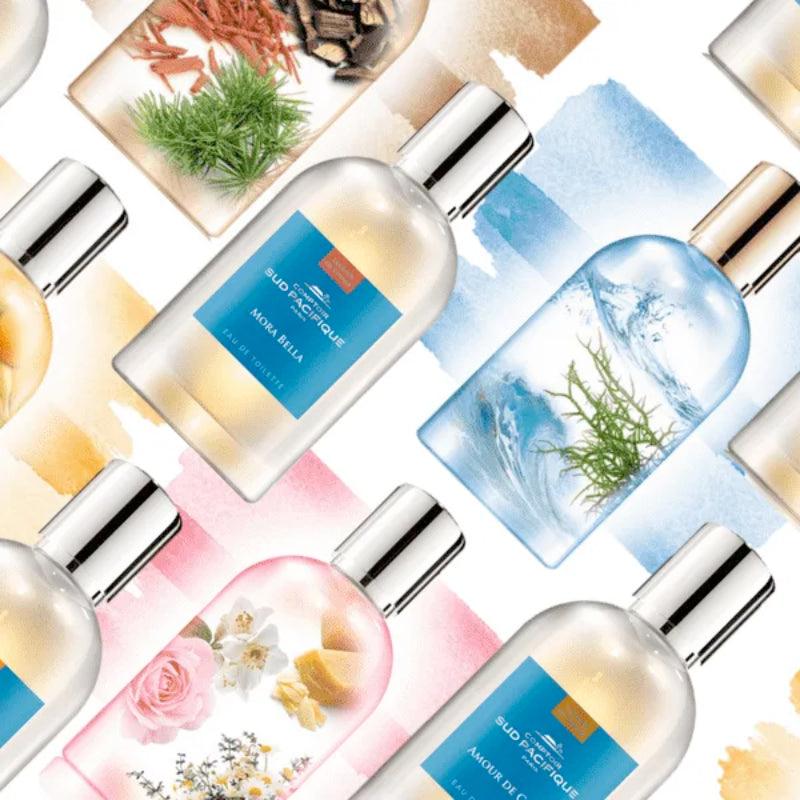 Distilling nature into an exquisite retreat from the world.
A dream of the South Seas. There is no better way to describe Comptoir Sud Pacifique. It's perfumery effectively born of paradise, and calling you back to it.
It began with exploration, 1974, French Polynesia. With their rare and stunning profusion of colors and aromas, the islands have been both the inspiration for these scents and their source: Tahitian vanilla abounds. Native florals blossom. Island fruits tinge the tropics with sweetness. It is a gourmand ideal of scent, and for the wearer, a blissfully escapist ideal of self.
In developing fragrances, owner Valérie Pianelli has never forgotten the philosophy of the major French laboratory where she once practiced the pharmaceutical sciences: "all nature's secrets to work in the name of beauty." Today, she transforms those secrets into our own, personal ideas of bliss.
"[We] play with ingredients, giving free reign to customers' audacity… it's pleasure perfumery." 

- Valérie Pianelli-Guichard