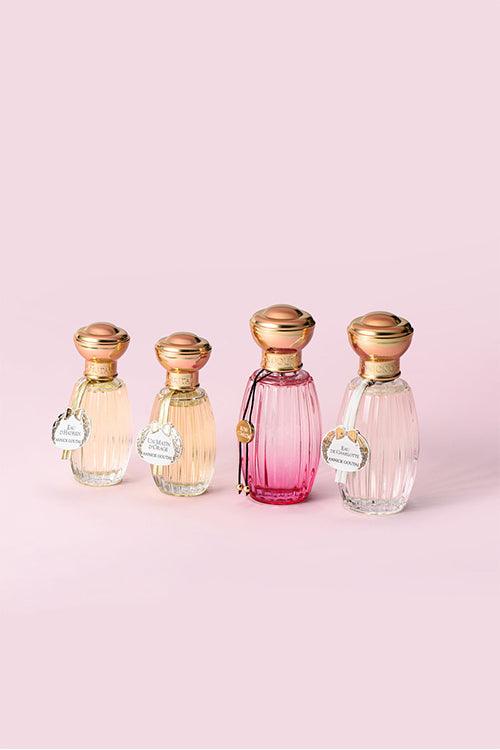 A virtuosic composer of scent, transforming imaginary worlds.  
Annick Goutal had always found her muse in art. In curiosity. In imagination. As a child, she was a gifted pianist, already endowed with a lyric sensibility. As a young woman, though drawn away from her instrument by the lure and lore of modeling, she found that art was not done with her. 
Upon meeting a noted French perfumer, her sense of the musicality of the world and the poetry of nature found its true creative outlet. By 1981, composing her first fragrance, she had discovered her true voice through another instrument: her instinctive, rare olfactory sense. 
Today, with her daughter Camille and longtime perfumery partner Isabelle Doyen tending her legacy, Goutal Paris continues to share rhapsodic scents with the world—each emotionally intelligent, consciously and reverently sourced, and striking a lyric chord with us all.  
"Nature and all her wonders guide me…fragrance is the music of my dreams."
   
- Annick Goutal