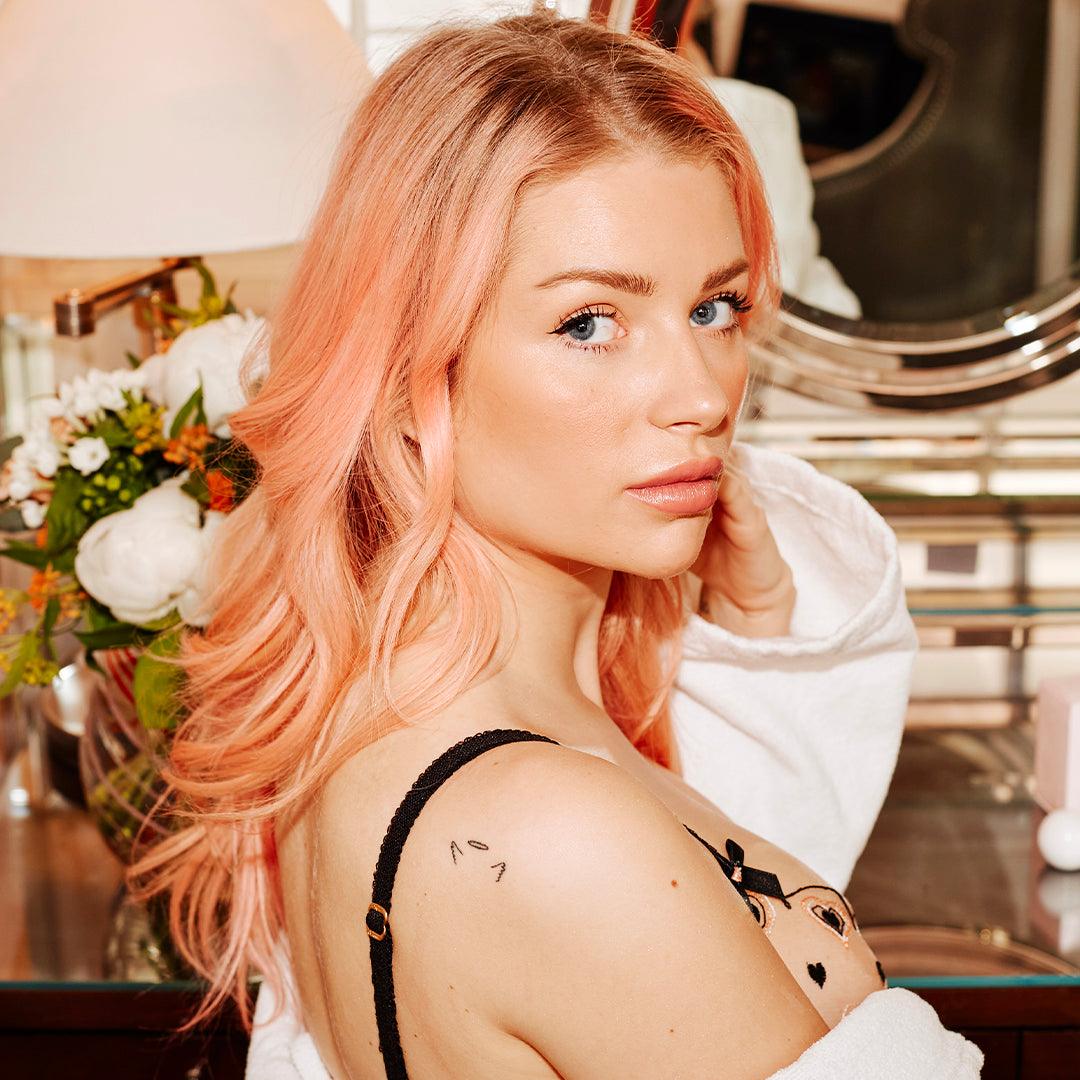 A modern muse, inspiring beyond fashion, to fearlessness.
Lottie Moss is a model for the "centennial" generation—just as super, but twice as real. For work, she collaborates with Bulgari, Chanel, Valentino, Calvin Klein; in life, she just wears what she likes. She's conscious, too, that her image be body-positive, because "not everyone is a stick-thin model…we like to have meals, do you know what I mean?" Genuinely relatable, she's a model you'd like to share a glass of rosé with.
But "model" only tells half the story; Lottie is also a powerful influencer and entrepreneur with a fully defined sense of style, and self. She wields social media as more than a tool of the trade: for her, it's a platform for expression and inspiration; a forum for the wellness and body-positivity movements; evidence that strength and beauty are not mutually exclusive.    
And all without losing her sense of fun, as her foray into fragrance makes clear. Free-spirited, flirty, and oh-so confident, her scent not only calls you to live in the moment, but invites every woman to define sexy on her own terms. In other words, a scent Lottie would wear herself.
"I want this to be something that girls can feel great and happy in."
- Lottie Moss, on her design inspiration