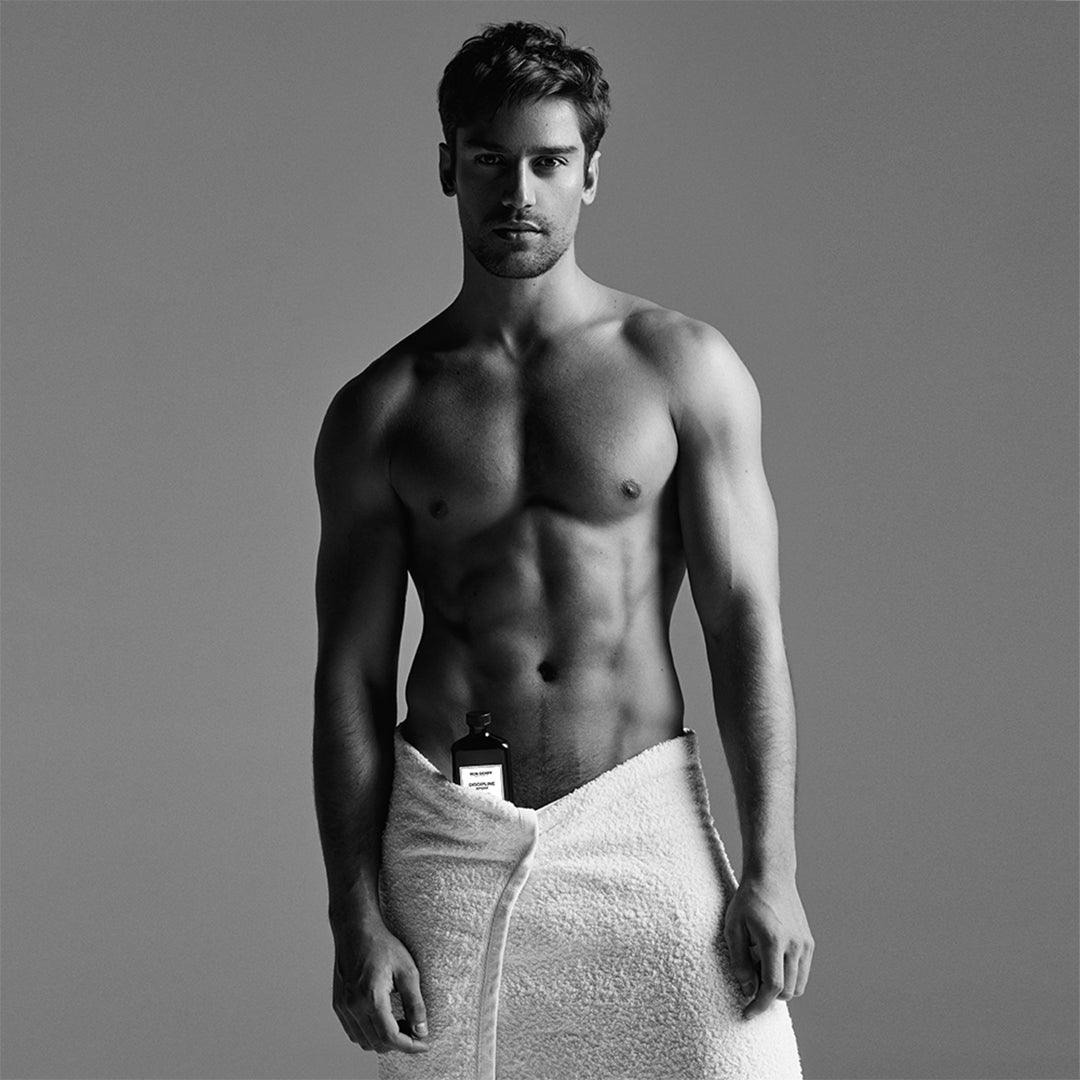 Scents that make you want to celebrate self-control.
DISCIPLINE IS NOT A DIRTY WORD.
Always vehemently in all caps, the Ron Dorff philosophy underpins its every venture. A fitting motto for a brand that created the intersection between French style and Swedish functionality: the brainchild of Jerome Touron and Claus Lindorff (whose last names were elided into the name "Ron Dorff"), it took a disciplined vision to transform sportswear into style statement and men's couture into everyday comfort.
In fact, its motto is the only thing ostentatious about Ron Dorff; the brand concerns itself more with the craftsmanship and detail to make men (and now women) "smart, sharp, and timeless." 
Translating that philosophy into fragrance, the brand introduced its DISCIPLINE line in 2019, beginning with a scent that lets you stay in control of your magnetism and style, before, during and after sport.