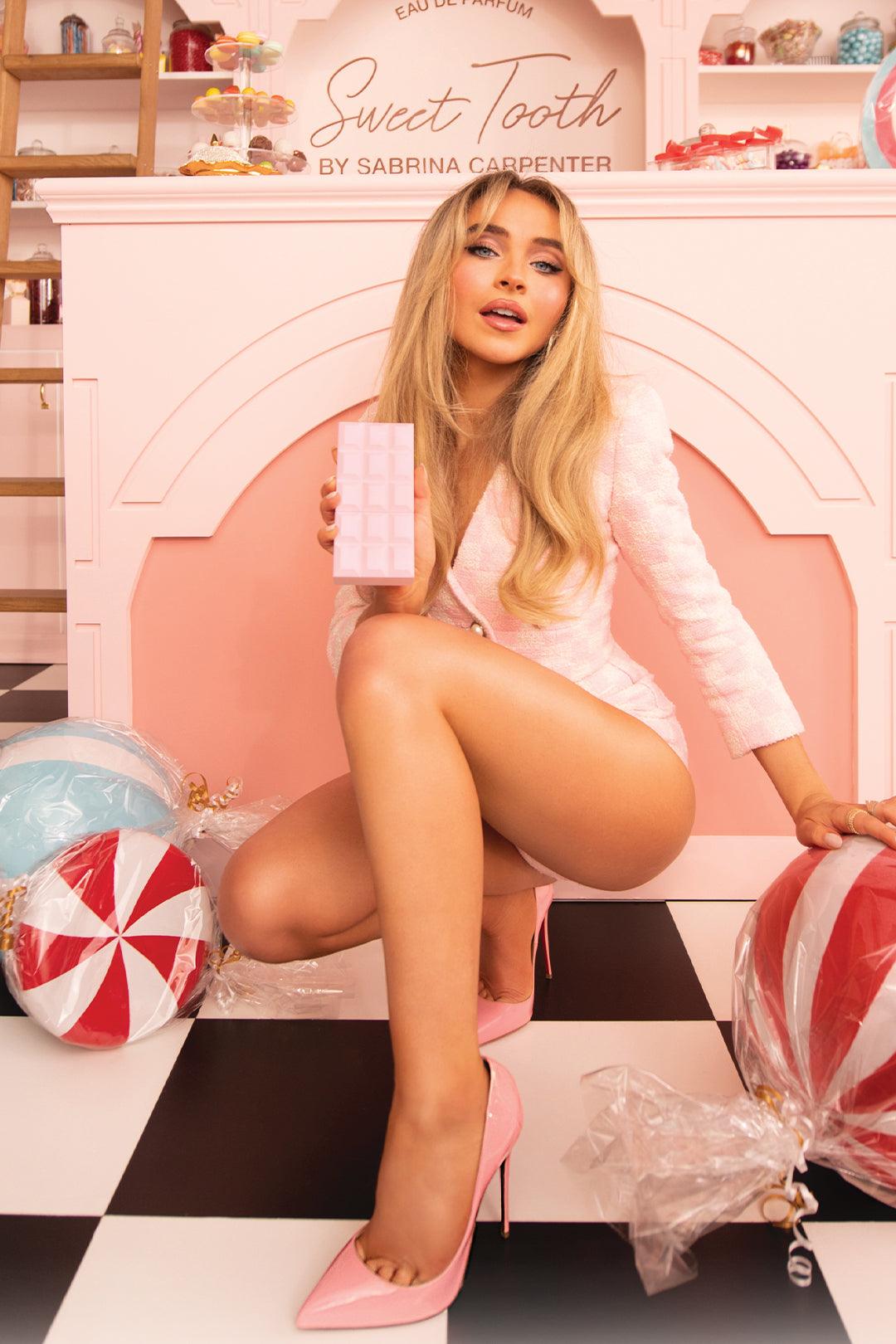 Sweet innocence meets seduction in an exploration of scent.
Sabrina Carpenter has enchanted an audience of millions as a singer, songwriter, actress, designer, producer and style icon.
In her music, she has delivered one anthem after another on stage and in the studio, earning multiple gold certifications, and performing to sold out crowds far and wide. Of her music, Time Magazine wrote "she's one to watch" and V Magazine added "With two successful pop albums and a hard-hitting social commentary under her belt, Carpenter's career has matured faster than many of her Disney-bred predecessors."  
In addition to her growing list of acting and music credits, in 2020 she was selected for Forbes' prestigious "30 Under 30" list.
With her debut fragrance, Sabrina is expanding her creative force into a new category. Inspired by Sabrina's love of desserts, "Sweet Tooth" by Sabrina Carpenter Eau de Parfum indulges the sweet tooth with a fragrance good enough to eat. The scent is sweet, yet sophisticated and reminiscent of the irresistible joy of a candy shop, filled with creamy chocolate, pops of color, swirls, and sweets.
The gourmand fragrance features notes of chocolate marshmallow, vanilla, Chantilly cream, and sugared musks. Sweet and petite, the bottle is modeled from the shape of a chocolate bar but reinvented in faceted glass with tones of pink and rose gold. The bottle sparkles with delight and becomes an art piece for all to unwrap and experience.
"Creating my own fragrance has always been a dream. Everyone knows that I have a serious sweet tooth, which was the inspiration for the scent. I can't wait to share this fragrance with my fans." 
- Sabrina Carpenter