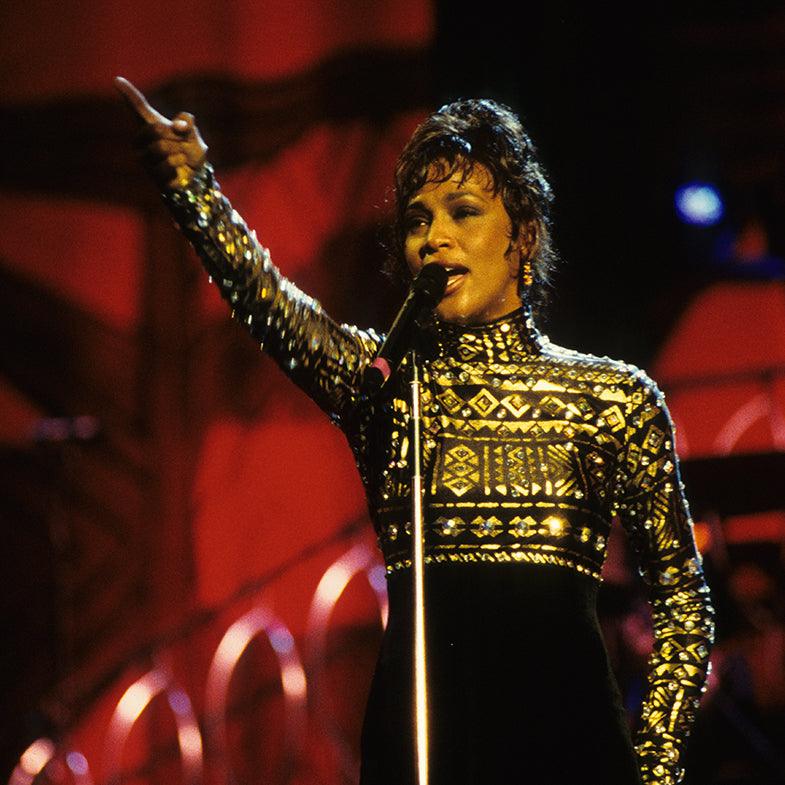 Whitney Houston, "The Voice." "The Queen of Pop." And an ardent humanitarian, empowering generations of girls to dream. Millions of lines of text have been devoted to her, but to must of us, she is simply "Whitney."
Dazzling, kinetic, unforgettable. Though a superstar, it was her capacity for love that made her a legend. She lived at full volume, sharing her triumphs and heartbreaks even as she gave a voice to our own.
We pay tribute to Whitney with her signature scent: with notes nearly as luminous, exuberant, and enduring as her own. Packaged in purple, her favorite and the color of royalty, befitting the "Queen." And signed, with love, in her signature script — simply "Whitney."