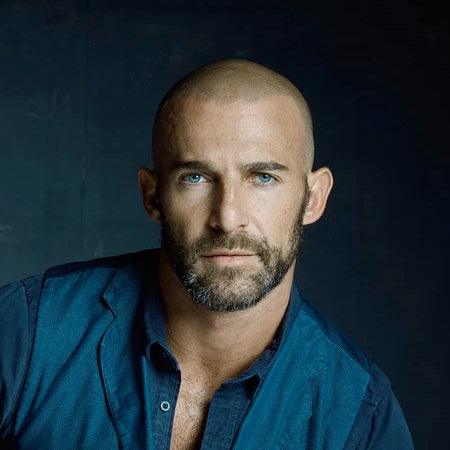 CARLOS HUBER, FOUNDER OF ARQUISTE
Provenance: Born and raised in Mexico City
Where do you live now? New York
Fragrance philosophy in a nutshell: Fragrance can transport you to another place in time…
Favorite note in the world? Orange blossom absolute
Least favorite scent? Grapefruit essential oil
If you could choose one baby, what is the fragrance you are most proud of? I think my best work is yet to come, but if I had to choose one scent from my collection that made me the proudest it would have to be NANBAN.
What did you have for breakfast this morning? Lucky Charms!!!
What does your home smell like? Currently burning our ARQUISTE candle Art Deco Velvet
What fragrance do you wear? [Usually it's] whatever I'm working on, but today I'm wearing MISFIT.
First fragrance you owned? Polo Ralph Lauren
What fragrance(s) did your parent(s) wear? Both my mom and dad have always worn many scents, but the first I remember from them is Boucheron for Men for my Dad, and Les Belles de Ricci for my Mom.
What inspired the name of your company? Architecture + History = ARQUISTE
What inspires your bottle design? A clean aesthetic emphasizing pure shapes and high quality materials. 
Most nostalgic scent? Orange blossom
What does New York smell like? On a good day…food! Walking by restaurants, getting a whiff of something delicious. On a bad day, trash that hasn't been collected.
If not making perfume, what would you be doing? Working in hstoric preservation and architecture.
Last good book you read? Pictures from Italy by Charles Dickens…very transportive, each chapter paints a vivid picture of a different city or landscape, including scents.
Least favorite fragrance trend? As a trend.... oud. Though I like the ingredient, I feel as a trend it made people concentrate too much on strength…and sometimes the most beautiful thing about a scent can be its subtlety.
What does 2020 smell like? Hand sanitizer :'(
Most important part of your day/routine? Morning: shower, grab a cup of coffee, respond to emails and start work!
How do you unwind? Glass of wine or drink up at my rooftop, watching the sunset.
Guilty pleasure? Vice? Sweets, cake, ice cream / Vice: Being too OCD around the house.
Words of Wisdom: Be patient, be consistent, be confident, be kind and smile.
Best advice I've gotten: When you're an entrepreneur, you think of your business as your baby. Work hard, of course, but don't forget, your real BABY is your baby. Never neglect your loved ones over business.
I won't leave home without: Fragrance!
Coffee shop order? Macchiato
I'm at peace when: The people I'm with are happy.