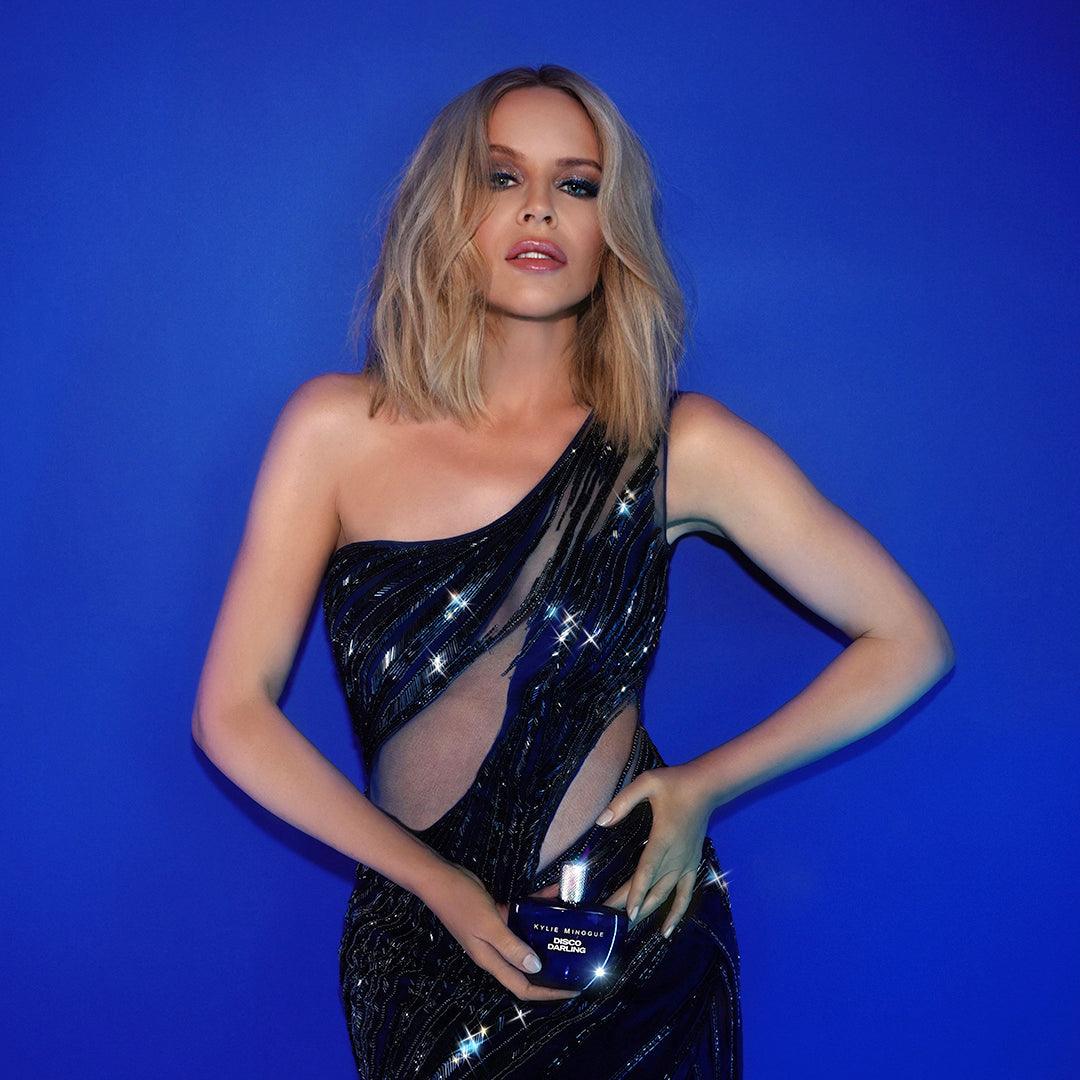 Since The Loco-motion topped the charts in 1987, and became the highest selling single of the decade in Australia, Kylie has sold over 80 million records, achieved 34 top tens and 7 number ones. In 2008, Her Majesty, Queen Elizabeth II awarded Kylie an OBE for her services to music. In the same year she was awarded the highest cultural honour in France, chevalier dans l'odre des Arts et des Lettres, by the French Government for her contribution to the enrichment of French culture. As well as these prestigious accolades, Kylie has a Grammy, three BRIT Awards and 17 ARIAs. In 2011 she was inducted into the ARIA Hall of Fame and in 2019 received an Officer of the Order of Australia Award (AO).
Moving so fluidly from world to world, is it any wonder the Australian chameleon would express her experiences through scent? Or that her first scent, Darling, launched in 2006, would leave such an impression that it just had to make a comeback?
No surprise at all, of course, since the scent mirrors the woman, and the woman lingers, like a song that can't be forgotten in our collective unconscious. Ever effervescent and cheeky, sensual and substantial. Continually in a state of reinvention. An icon to which the world sings "I just can't get you out of my head."
"Fragrance is such a powerful form of expression and can evoke so many different emotions and memories. I've always been proud of my first fragrance, Darling, and to have a chance to revisit it in this way has been wonderful."
- Kylie Minogue
In 2019, Kylie set the current record for the most-watched performance ever at Glastonbury, with over 3.9M people tuning in. With her latest studio album "DISCO" reaching Number 1 in the UK's Official Charts, Kylie became the first female artist to top the UK albums chart in five consecutive decades.
Inspired by Kylie Minogue's latest album, DISCO, Disco Darling is the perfect nighttime partner to Darling. This floral, musky and fruit-infused fragrance evokes the exuberance of dance, the dance floor and is yet another re-invention of the Kylie Minogue fragrance portfolio. 
"Your chosen scent is like your chosen song. It sings!"
- Kylie Minogue