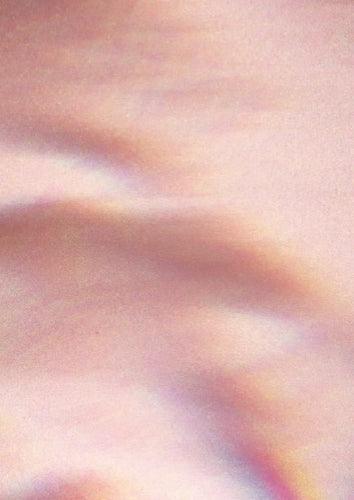 HOW TO BUILD A FRAGRANCE WARDROBE
Collecting perfume is a fine sport indeed. Here, a few selections to help guide your pursuit.
Since the times of Cleopatra, the notion of having a signature scent has reigned in the world of fragrance. Legend has it she scented the sails of her ships with her own custom blend of precious essential oils to herald her arrival to Marc Antony in Tarsus, a romantic notion if ever there was one. Marilyn Monroe famously slept in nothing but Chanel No.5, Hubert de Givenchy created L'Interdit as a very personal homage to Audrey Hepburn, and Elizabeth Taylor had her White Diamonds. Everyone can cite a fragrance they closely associate with their mother, father, or a grandparent. "Owning" and sticking with a signature scent has been de rigueur for centuries, until recent years.
As the fragrance industry has exploded over the last few decades—presenting a dizzying array of options both high and low—who could settle on just one? If you're a perfume kind of person, it's fun to match your spritz to your mood, or even use scent to alter it. Today, it's especially stylish to wear, say, JCrew with a Chanel bag slung over your shoulder. Or to wear a power suit all week and a caftan all weekend. Why not create a similarly eclectic fragrance wardrobe?
The suggestions included here are by no means complete: Dozens upon dozens, if not at least 100, exquisite fragrances spring to mind (we could fill a book!). Instead, what follows is a curated selection of some of our personal favorites—a mix of classics and slightly more esoteric picks— meant to inspire you in your endeavors.
THE BASICS
Your closet contains your staple white T-shirts and jeans. If you're a serious perfume connoisseur, you may have already stocked your collection with the classics. Like a classic red lip or a well-tailored black jacket, some scents never go out of style.
Chanel No, 5—It's so basic, it's anything but basic. The spicy sweet, enduring blend has been beloved by generations and now comes in so many modern forms like hair mist and soap. But the old-fashioned, amber-hued glass bottle will always look timeless and beautiful on your vanity.
YSL Opium—This ultra-heady blend of lush oriental notes is not for everyone, but if you want to project "smoldering seductress," or just leave a strong impression, this one's for you. This daring, sexy scent is a must-have for any fragrance collection.
Miss Dior—The oldest fragrance in the Christian Dior catalogue is still fresh, light, and modern thanks to its combination of classic jasmine and rose blended with very now-ish patchouli notes.
THE NEW STAPLES
There are so many fragrances that have survived for what seems like centuries now. But there are some more recently created scents that have become new classics because they're not just popular, they're that good.
CK One—The concept of a gender-neutral cologne marketed to the masses caused such a stir in 1994, (the cool, edgy campaign starring Kate Moss and friends couldn't have hurt), that everyone had to have a bottle of this crisp, history-making cologne. And now that we have a whole generation of young people to whom traditional gender "norms" feels outdated, CK One seems startingly modern all over again.
Chanel Coco Mademoiselle—Originally created as a sort of "baby sister" to the house's very grown-up No. 5, it's simply a beautiful, haunting fragrance. The somewhat unexpected composition of citrus, florals, and musk results in a sweet but not too cloying scent that smells lovely on everyone.
Viktor & Rolf Flowerbomb—Outside of the fashion world, few know the quirky, Belgian couture design duo behind this fragrance. Nonetheless, Flowerbomb, well, exploded on to the scene in 2005 and continues to sell and sell… The cool grenade-inspired bottle also makes a great addition to your vanity.
THE CELEBRITY SET
There was once a time when people collected autographs. A celebrity fragrance may be a modern equivalent. Almost every A-lister today either has multiple scents named after them, actually created by them, or at least serves as a spokesperson. The quality of the scent may range (for example, there's the more low-brow Britney Spears and Paris Hilton set—but no judgment), but some A-listers (ahem, our very own Cher), managed to make some divine, not-to-be missed scents.
Cher Eau de Couture—What can we say? The lady has taste. From the edgy black leather-bound bottle, to the juice with unusual notes of neroli and clove, if you want to add an especially elegant celebrity fragrance to your collection, this is the one.
scentbeauty.com/products/cher-eau-de-couture
Sarah Jessica Parker Lovely—Like its namesake, Lovely manages to be girly and fun yet street-smart and sophisticated. Word is SJP was very personally involved in its creation (unlike a lot of celebrities), and went to great lengths to make sure notes like rosewood and cedar would elevate it from the sugary blends often associated with pop perfume.
Elizabeth Taylor White Diamonds—Perfumers may argue as to whether or not this is a truly great fragrance, but a hit is a hit, and White Diamonds not only sold like hotcakes, it acted as a catalyst for the every-celebrity-has-a-fragrance norm of today. Find it online in body spray form for a whimsical addition to your wardrobe, or scout one of the original bottles on Ebay for some serious collector cred.
THE ARTISANALS
While all of the above-mentioned mainstays are great foundation work for any fragrance wardrobe, sometimes you want something more special, more rarified and unique. Many in the industry agree that the great perfumer Frederic Malle began the craze for a more elevated, esoteric fragrance house. Malle, the nose behind many a crowd-pleasing bestseller, broke out on his own to create interesting, quirky, and well-crafted fragrances that were less sales-oriented and more aimed at celebrating the fine art of perfumery. His great success perhaps helped inspire a new generation of more small-batch perfumers to produce lines that live on the edge.
Frederic Malle Carnal Flower—There is hardly a member of Malle's Editions de Parfums that isn't sublime, but if you choose just one, this is it. Besides the elegant yet simple bottle, the blend of tuberose and musk is intoxicating and addictive.
Arquiste The Architects Club—Perfumer Carlos Huber left his successful career in architecture to follow his passion for perfumery, and creates scents based on the smells that would have been associated with certain historic buildings and places in time. One of his most unique creations is The Architects Club which imagines a 1930s London social club and resembles a crisp gin cocktail with notes of juniper andlemon.
scentbeauty.com/products/the-architects-club
Atelier Oblique Bohemian Woods—Founder Mario Lombardo channeled his graphic design skills and interesting childhood in Germany and Argentina into an ultra-chic artisanal collection of scents that aim to tell stories and evoke memories. A standout is Bohemian Woods, which smells exactly like it sounds.