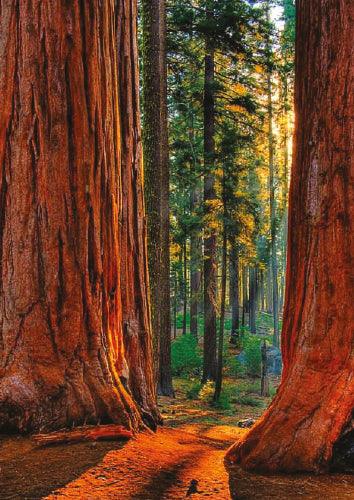 THE NOTES EXPLAINED: WOOD
Beyond the diverse array of accords and compositions that give a scent its distinct identity, most fragrances are classified by their "family," an umbrella category for the scent's dominant accord. These families include floral, oriental, gourmand, fruity, citrus, chypre, and fougere. Here, we explain we one of the most common— yet most complex—families in fragrance: woods.
When we describe a fragrance as "woody," we refer to a scent with notes originating from essential oils and aromas derived from trees, bark, moss, resin, and roots. Certain green plants, such as patchouli and vetiver, share similar olfactory characteristics to traditional woods, and as such, are grouped within the overarching category. The rich, warm, and sensual characteristics of woods are best brought out when paired with aromatic or citrus top notes, together creating depth and complexity in a scent.
If you're trying to determine whether a scent is woody, look out for these notes: cedarwood, vetiver, patchouli, pine, oud, and sandalwood. Varying from silky and creamy to smoky and complex, woody notes add depth and longevity to fragrance, and can certainly hold their own.