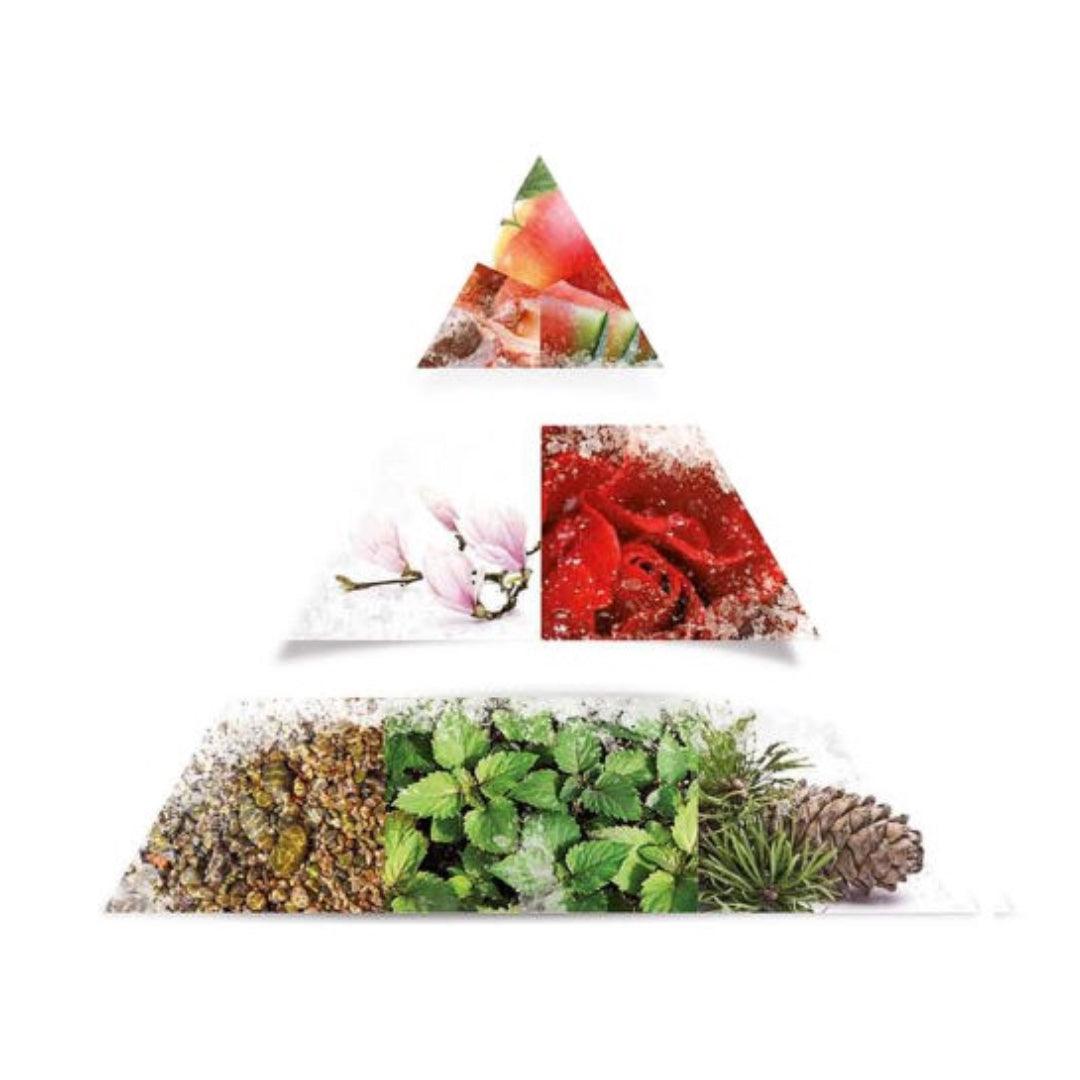 TOP, MIDDLE AND BASE NOTES: THE FRAGRANCE ACCORDS, EXPLAINED
Ever feel immediately turned off by a scent, only to find that you've actually warmed up to it a few hours later? It's not as strange as you might think: Perfumes are, after all, glorious compositions made with notes of various tones and intensities which, over time, gradually unfold and blend into a complete accord.
Top Notes:
Upon first spray, we are greeted by top notes. Otherwise referred to as "opening notes," these are the lightest and therefore the first to fade away. Nonetheless, they are a crucial part of the experience—and one that perfumers tend to carefully—as these first impressions greatly influence our first impression of a scent.
Delicate top notes such as herbs (think clary sage), citruses (bergamot), and light fruits (peach) are perennial go-to's for perfumers looking to create a pleasant first spritz.
Middle Notes:
As soon as the top notes begin to dissipate, the middle notes, or "heart," unfolds. This layer is generally heavier and lasts longer than the top notes, and should be well-rounded, containing a medley of scents designed to create a full-bodied expression. The heart should be able to stand alone, but smooth enough to gracefully influence the base notes that come along soon after.
A perfume's heart palette is often comprised of a blend of floral or fruits alongside spices like cardamom, coriander, or nutmeg.
The Base Notes:
Once the top notes have completely evaporated, the "base" begins to appear. Though these initially comingle with the heart to create a full-bodied aroma, the base notes become most robust during the "dry-down" period—the time in which the rest of the notes fade—at which point they unfold into a long-lasting impression. These notes should linger for hours, depending on the concentration of the fragrance. (Link to types of perfume article).
Base notes are often rich woods—like amber, sandalwood, cedarwood—or sultry musks.